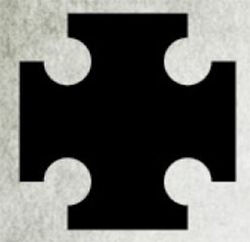 A Veteran Squad is a tactical designation applied to certain Space Marine combat squads.
The warriors of a Chapter's elite 1st Company are formally recognised as Veterans, individuals who have achieved such magnificent deeds as to raise them head-and-shoulders above even the august assemblage of their battle-brothers. These are the Chapter's finest, and they are the terror of their foes.
The designation began to be used in the wake of the reforms made to the Codex Astartes and the Adeptus Astartes themselves in the Era Indomitus after the resurrection of the Primarch Roboute Guilliman and the introduction of the Primaris Space Marines.
Types
Space Marine squads that are designated as Veteran Squads include:
Sources
Codex: Space Marines (8th Edition, Revised Codex), pg. 78