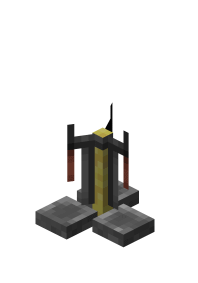 List of Tau pages on my agenda that need to be created/redone in a rough order of completion/to be done:
Tau Vehicles/Emplacements
Tau Aircraft
Tau Battlesuits (in general) - Finished
Tau Commander - Finished <-- Up to here in 7th ed updates
Tau Drone - Finished
Tau Weapons
Tau Battlesuit/Vehicle/Drone Support Systems/Wargear
Tau Technologies
Tau Wargear - Finished
Pathfinder - Finished
Fire Warrior (big page; Rewrite pending)
Ethereal - Finished
Cadre Fireblade - Finished
Tau Warfare Doctrine

Siege Warfare (add to main Fire Caste/Tau Empire page)
Tau Overall Military Organisation (cadres, commands, etc.) (add to main Fire caste/Tau Empire page
Hunter Cadre (Including types of cadres e.g. Armoured interdiction, manta deathblow, etc.) (Rewrite pending)
Tau Vehicle Camouflage Schemes - Info added to Camouflage page

Tau Navy

Tau Starships
Allied Race Starships
Kor'vattra (old fleet) (Rewrite pending)
Kor'or'vesh (new fleet)
Spaceship systems

Tau Special Characters
Tau Planets/Systems

Taros (Rewrite Pending)
Long list forthcoming...

Ta'lissera (Bonding Knife Ritual)
Tau Castes
Spheres of Expansion
Tau Historical Events
Tau Empire (big page) (Massive Rewrite and Revamp Pending)
Tau (big page) (Massive Rewrite and Revamp Pending)
Kroot Stuff
Vespid Stuff
Demiurg
Nicassar
Arachen
Other allied races...
Tau Painting Guide 7th fluff contents
Community content is available under
CC-BY-SA
unless otherwise noted.