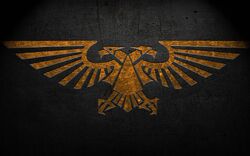 Plascrete is one of several construction materials preferred by the Imperium of Man. Plascrete forms most prefabricated habs and Imperial stations. It combines the ease of manufacture of rockcrete with most of the durability of plasteel.
Sources
Dark Heresy: The Inquisitor's Handbook (RPG), pg. 172
Community content is available under
CC-BY-SA
unless otherwise noted.