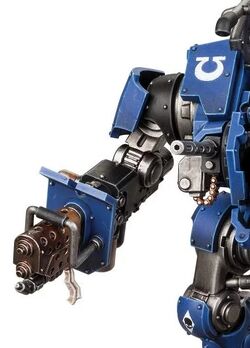 An Incendium Cannon is a large, Dreadnought-sized Flamer Weapon deployed on the Invictor Tactical Warsuit.
Its pyrotechnic blasts can reduce swathes of enemies to blazing corpses in a heartbeat.
Sources
Codex: Space Marines (8th Edition) (Revised Codex), pp. 81, 138, 168
Community content is available under
CC-BY-SA
unless otherwise noted.