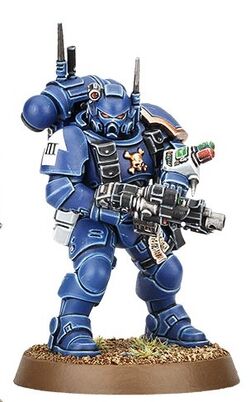 A Helix Adept is the title given to Primaris Space Marine Apothecaries who serve with the Vanguard Space Marines. They are usually assigned to serve with Infiltrator Squads.
Their duty, like that of all Apothecaries, is to provide battlefield first aid to their Battle-Brothers and collect their gene-seed for the Chapter if they should fall in combat.
Sources
Community content is available under
CC-BY-SA
unless otherwise noted.