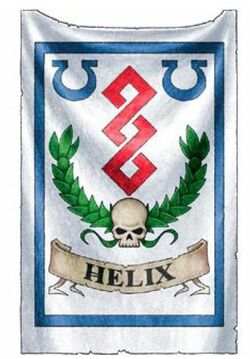 Corpus Helix is the current Chief Apothecary of the Ultramarines Chapter. He oversees the Chapter Apothecarion and administers the entire corps of the Chapter's Apothecaries.
Sources
Codex: Space Marines (5th Edition), pg. 17
Codex Supplement: Ultramarines (8th Edition), pp. 11, 22
Community content is available under
CC-BY-SA
unless otherwise noted.