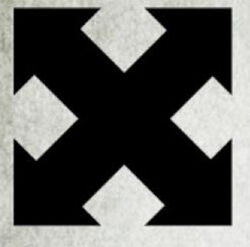 A Close Support Squad is a tactical designation applied to Space Marine combat squads. Close support squads are the clenched fist, the killing blow of an Astartes formation, and represent its melee and heavy assault units.
A well-coordinated and perfectly timed assault can break the back of any foe, cracking open their lines and sending the survivors fleeing. Such decisive strikes are the responsibility of these swift, aggressive, hard-hitting warriors.
The designation began to be used in the wake of the reforms made to the Codex Astartes and the Adeptus Astartes themselves in the Era Indomitus after the resurrection of the Primarch Roboute Guilliman and the introduction of the Primaris Space Marines.
Types
Space Marine squads that are designated as Close Support Squads include:
Sources
Codex: Space Marines (8th Edition, Revised Codex), pg. 70